Main Menu
---
---
· Top Categories ·
· Browse a Category ·
· Hot Site To Watch ·
Fresh SX
Category:
DVD Porn
Read Review
· Top Sellers ·
· Top Videos ·
· Top Picture Galleries ·
Bound Jocks
BoundJocks.com features some of the industry's hottest jock studs all tied up in hot bondage scenes.

Main Category: BDSM
Sub Categories: All Fetishes, Jocks/Frat Boys
Site type: Pay Site
Launched: September 2011
Reviewed: November 4, 2011
Facts Updated: November 4, 2011

Full Review of Bound Jocks by
Track
Nov 04, 2011
| | |
| --- | --- |
| My Score: 84.0 | |
First Impression

Wouldn't it be hot to see some of your favorite porn stars tied up and struggling in submission while the camera captures every hard muscle in their bodies tense up as they squirm in delight to free themselves and their bound packages that just beg for full release? Well BoundJocks.com may be the erotic answer you are waiting for. The often-seedy world of bondage is one of the biggest draws in gay porn, but many times the presentation is low quality and features not so favorable looking men, making it not so appealing to a fan of more mainstream looking boys. This site combines the clean cut all American look of high quality porn and adds a taste of light bondage that is sure to leave your prick hard and ready for action. This is less of a full-fledged suck and fuck site as it is a novelty experience that you won't find anywhere else. The boys are smoking hot, genuine porn stars who are ready to explore the harder side of great sex.

Navigation

BoundJocks.com is brand new with only a few months of work under its belt, but the way the site is set up, you just know that this is going to be a successful venture. The clean, easy to use navigation tools allow you to search the site by video, photoset or model, and highlighted key words lead you to similar experiences that you may enjoy. The site is sophisticated and simple and really allows you to just enjoy the hot material contained in site. Click on a thumbnail and you are directed to the scene page where you can effortlessly stream the high quality scenario directly from the site. There, you can also see the full photo layout that coincides with each scene. You can rate the scenes and models and can see what other members have enjoyed. There isn't a ton of material so far, but the site is well designed and there has been attention paid to the details so you can see that the creators are off on the right foot.

Content

As I stated, this site has only been active for about two months and already there are 22 scenes to appreciate. Even though the major focus is on hog tying and bondage, there is still a lot of variety to appreciate for sure. There are solos, duos, mutual bondage, and suck offs that will keep the audience interested and engaged. The scenes are really well lit and shot in HD so you see every strained muscle and hear every hungry groan in crystal clear quality. I must say that if you are a true bondage fetishist this may not be the perfect site for you. This is what I like to call "bondage light" with beginner bindings and just some light spanking and slapping. This is bondage for the masses, but if you appreciate a hot boy in ropes you won't be disappointed. Another unfortunate drawback of BoundJocks.com is that the scenes are not available for download. I get the fact that a high quality site doesn't want to lose their content to free porn portals, but I always consider that as part of doing business. I mean people who are gonna pay for a great quality site are going to pay no matter what, and those who don't mind crappy rip off videos aren't ever going to pay anyway, so I figure at least give those who are paying all of the options including downloads, but that is an economic discussion for another day. The scenes on this site are beautifully presented and the photo galleries are high gloss magazine quality, making you want to come back for more.

Guys and Sex

Again, a lot of bondage sites feature some busted guys, but BondageJocks.com brings you some of the best in the business. Director Kristofer Weston, who has perfected his talents at Falcon and Colt, combines his love for bondage with the sophistication of quality porn. He has hired some of the top names in the business like the stunning Benjamin Bradley, superstud Lucky Daniels and scrumptious Samuel O'Toole to submit to his whims on the table and these men really set this site apart from the rest. The sex isn't that out-of-the-box or original, but the presentation and the boys are certainly a highlight and will keep the members entertained.

Value

Knowing this site is gonna continue to grow and expand to something really great, the $29.95 a month membership doesn't seem so far fetched. For that price you get full access with new videos added once a week, as well a,s live shows, behind the scenes videos, instructional tips from sexy bondage master Knotty Brent, and an on site blog that keeps you up to date with the boys and their sexcapades. You are paying for quality and creativity, and although you may be able to find these boys elsewhere, you no doubt will never see them presented like this.

Overall Impression

I love the idea of making a sexy quality bondage site that features truly hot jocks that could be appreciated by everyone, and I think this site definitely succeeds in that goal. I do wish there was a little more interaction between the men, and the site is a little pricey as of now, but no doubt the site will continue to grow because the groundwork has been laid. This is how to start a website off right and you will be glad you came to visit and will be more than happy to stay.

Bottom Line

This is a light bondage site that features some of the top men in porn. The site is well designed and definitely one to watch.
Bound Jocks Site Details:
What you get for your money
Update frequency: Weekly

Exclusivity: 100%

Number of videos: 22 (avg. 12 minutes)

Maximum Video Resolution: 960x540

Videos have watermarks

Download limit: None

Video DRM: None

Video Formats: Flash / HD / POP / IPod

Video Type: Streaming

Number of galleries: 22 (avg. 15 pics per gallery)

Pictures have watermarks

Only one picture size

No slideshows

No zip files
Bound Jocks Free Videos
56 videos
Bound Jocks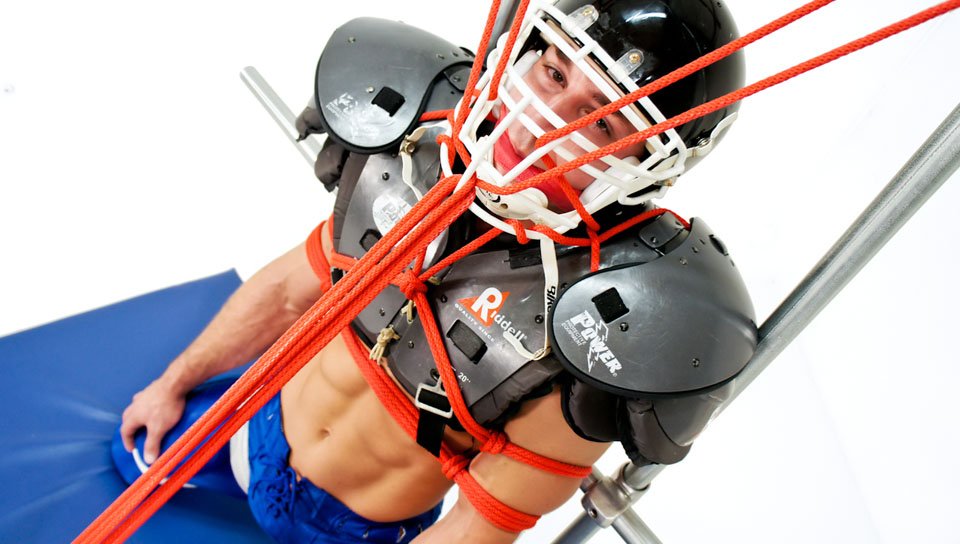 Bound Jocks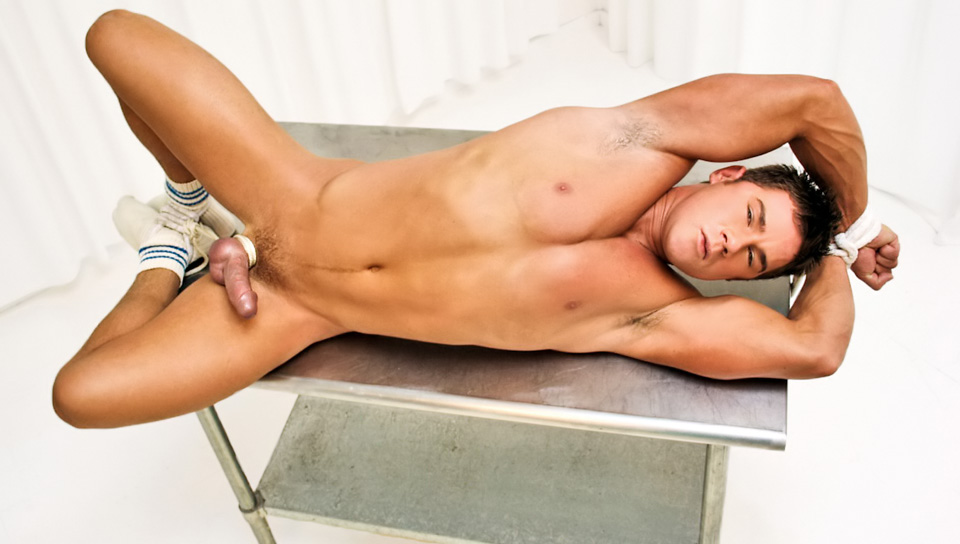 Bound Jocks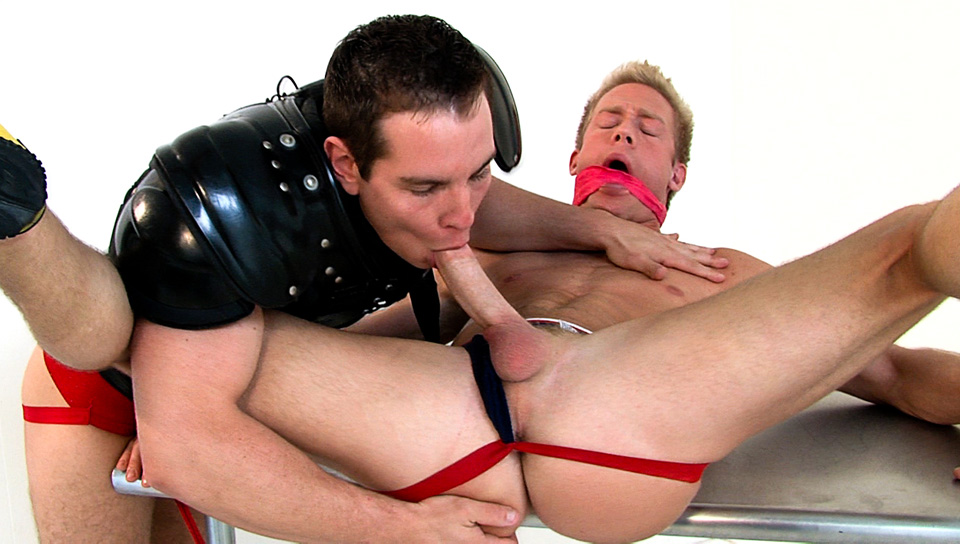 Bound Jocks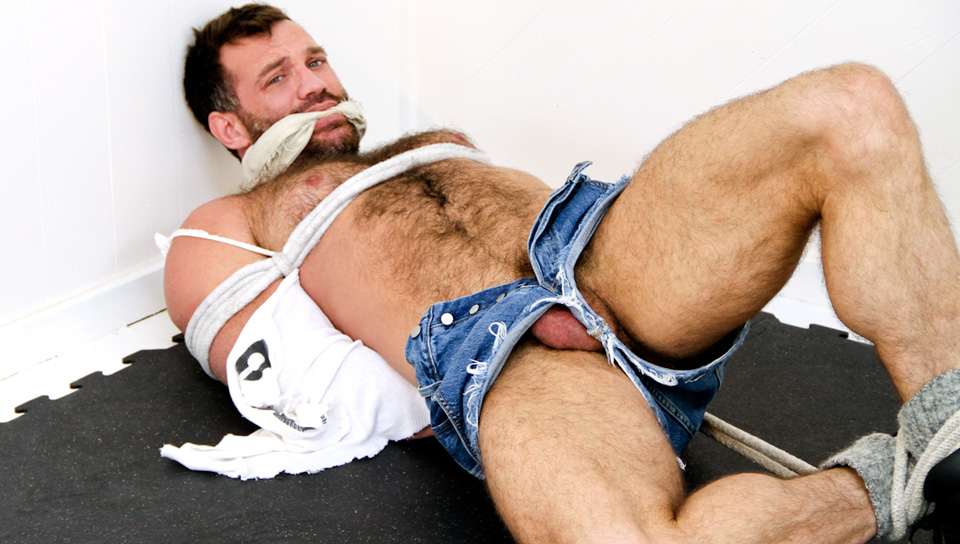 Bound Jocks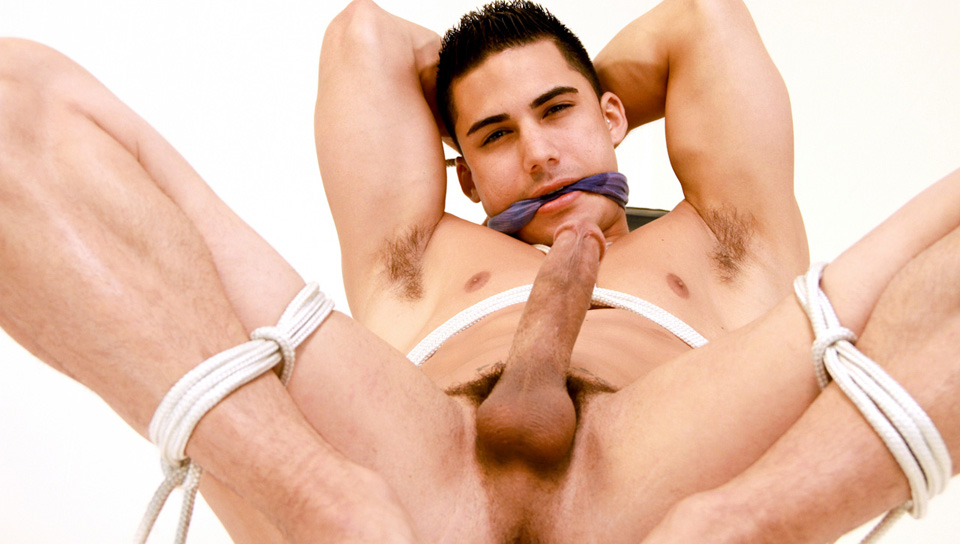 Bound Jocks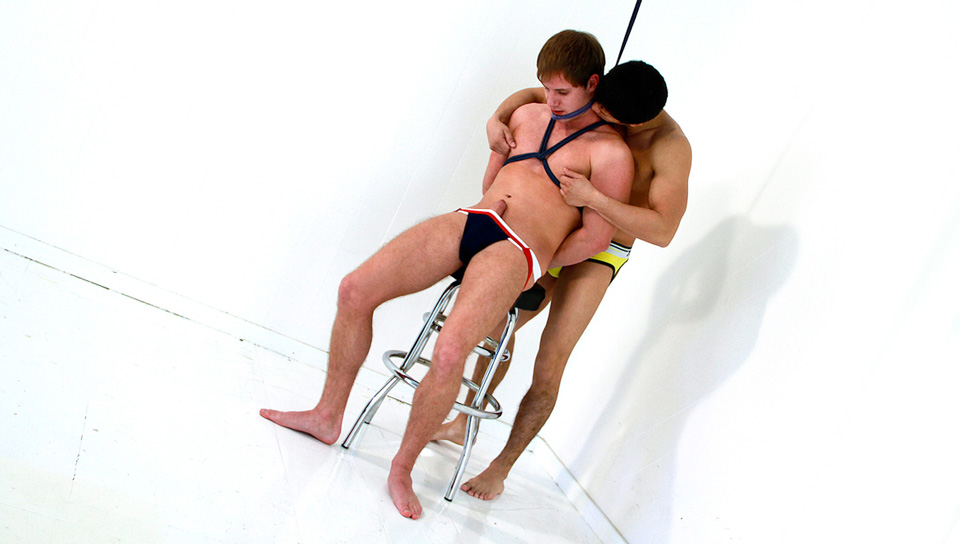 84.0
Official Score


1 review
· Score Breakdown ·
| | |
| --- | --- |
| Videos | 18.0 / 20 |
| Photos | 8.5 / 10 |
| Guys | 12.5 / 15 |
| Site Volume | 7.0 / 10 |
| Updates | 7.0 / 10 |
| Exclusivity | 10.0 / 10 |
| Navigation | 10.0 / 10 |
| Spankability | 7.5 / 10 |
| Extras | 3.5 / 5 |
Wonder how we determine the individual score for each criteria? Click here to see our criteria clarifier.
· Pricing ·
Trial
:
$2.95
(3 days)
(recurrs at 29.95)
Monthly
:
$29.95
(Recurring)
3 month
:
$68.95
(Recurring)
· Safety Level ·
Condoms used in all or most scenes
Click here for details.
· Company ·
· Top Model Searches ·
Go to: Models / Pornstars