Main Menu
---
---
· Top Categories ·
· Browse a Category ·
· Hot Site To Watch ·
Fresh SX
Category:
DVD Porn
Read Review
· Top Sellers ·
· Top Videos ·
· Top Picture Galleries ·
Hot House
Hot House Backroom provides access to exclusive Hot House Entertainment videos, full of muscle men, bears, leather, jocks, hardcore and more.

Main Category: DVD Porn
Sub Categories: Fisting, Group Sex, Hardcore Sex, Jocks/Frat Boys, Leather, Muscle
Site type: Pay Site
Launched: December 2001
Reviewed: August 22, 2011
Facts Updated: October 7, 2011

Full Review of Hot House by
Ken
Aug 22, 2011
| | |
| --- | --- |
| My Score: 88.0 | |
First Impression

My first impression of Hot House was pretty hot, mostly because some of porn's biggest guys were aiming their dicks in my direction. This site features Kyle King, Samuel O'Toole, Ross Hurston; and that's just for starters. Scrolling down the home page is a drool-fest for jack-off sessions. It's also a bit like looking at a maze; the Facebook and Twitter notices are right up front, as are the bulletins for live shows. The links of videos deliberately overlap, so as to inundate you with guys and more guys, and one of the first images you see is of a man in the middle of several hard cocks. What I didn't know up front, and wasn't surprised to find out, is that Hot House only lets you stream. It seems like whenever there's a fantastic site of drop-dead gorgeous dicks, you don't get the downloads. You get plenty of opportunity to buy the DVDs, but it's not the same thing.

Navigation

The site is a bit scrambled, but it doesn't take long to adjust. Like most everything else in gay porn world, there are the new clips, the most popular clips, and, down at the bottom, a list of the most popular models. The tabs at the top go into detail, which is a nice touch. Hit "Movies" or "Models" and it lets you scroll down to find exactly what you want. You can also go to the live cam shows, the blog, the archives, etc. There is a lot going on to choose from, and it's pretty easy to find. Like most sites, there's a short description of the scene you're about to watch, then links to the models' other scenes. Another thing I didn't notice immediately is that a lot of the videos are not new. One of the clips that caught my eye right away was dated 2007. I checked because I was sure one of the models in it had retired.

Content

Over the course of the few days that I perused Hot House, it had some technical glitches. When I clicked on photos, it often didn't work, or would take forever for the thumbnails to enlarge. Once they did, however, I saw a good selection of studio shots with high resolution. I also liked that, next to photos, it lets you "click on related scene." I hate it when I find an amazingly hot photo of some dude, and then have no idea where to find one of his videos. The clips are good, too, and light in direction. Most of these guys are in simple situations (guy sees hot guy across the swimming pool, dives in and over, start sucking his cock, bends over and gets fucked up the ass). There are also not a lot of clips. Hit the "theme" Anal Sex and you'll find that almost all of the same videos from the homepage show up. As I mentioned before, you can't download, and the streaming was sometimes problematic. There are different speeds, but they vary.

Guys and Sex

The guys on Hot House are vanilla muscle jocks. Think Playgirl for non-closeted types. You get some Latinos and some very blond guys, but you're not going to get really smooth, really young men or daddies. There isn't any fisting or excessive ink. Of all the sites I've looked at in the past year, this is the closest I've seen to the high-school fantasy jocks. The sex is good and well-done. Like most high-end sites, being pretty and having your leg in the right place is equally as important as making sure his ass gets fucked like there's no tomorrow. Raging Stallion and Michael Lucas have better fucking; this has more all-American men. Hot House offers a desk calendar of all the guys; that should you give you an idea of the audience they're catering to.

Value

Hot House gives you what that name says, and you'll dig the dudes. Like a lot of sites, you might get bored after you realize that there aren't hundreds of clips to choose from, and you're tired of watching Kyle King get fucked. The site hit an update slump for a while, and some of the clips are old. There is a blog, but it's basically an advertisement for the site. There is also a store, and they do offer live shows. And, depending what your budget is like, you can buy any scene that's streaming in front of you.

Overall Impression

Hot House is headed in the right direction. It's imitating the style of Falcon Studios and Michael Lucas, in that it offers gorgeous guys and great videos that are only for streaming. I would say that, if there's one guy on here that floats your boat, he'll probably be enough to make it worth your while., although streaming can be a problem for some people.

Bottom Line

Hot House is a streaming-only site of muscle jocks who look great and fuck in quality videos. There isn't a lot of content, but the guys are hotter than hell and the updates come regularly.
Hot House Site Details:
What you get for your money
Update frequency: Twice/Three Times a Week

Exclusivity: 100%

Number of videos: 110 (avg. 90 minutes)

Maximum Video Resolution: 720x480

Videos have watermarks

Download limit: Yes

Video DRM: None

Video Formats: WM / Flash / HD / POP / IPod

Video Type: Streaming

Number of galleries: 970 (avg. 10 pics per gallery)

Pictures have watermarks

Only one picture size

Slideshows

No zip files
Exclusive Hot House Picture Galleries
10 picture galleries
Hot House Free Videos
558 videos
Hot House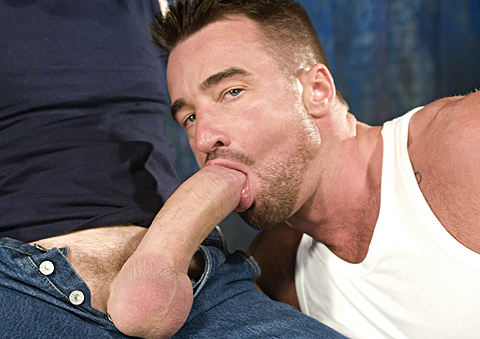 Hot House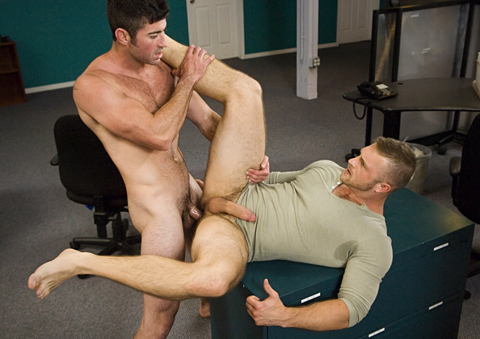 Hot House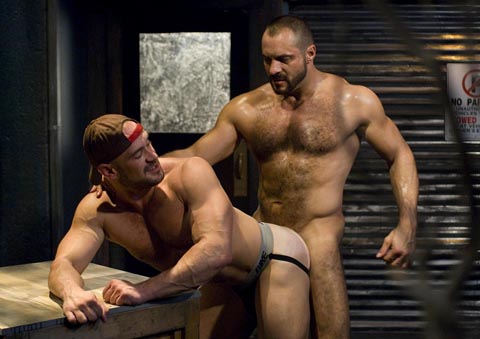 Hot House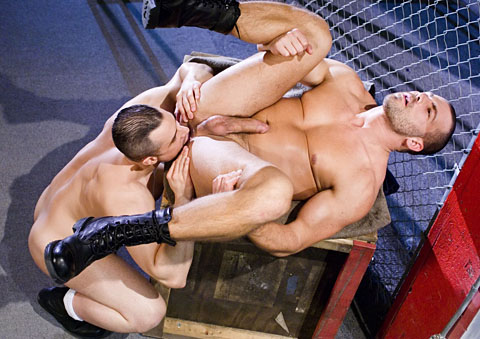 Hot House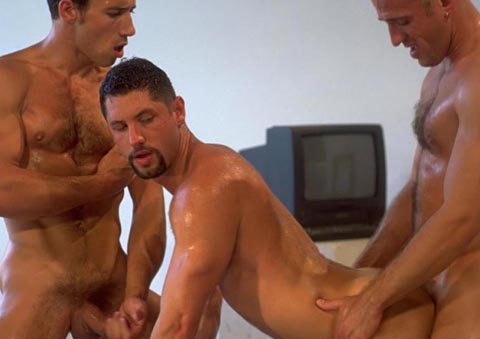 Hot House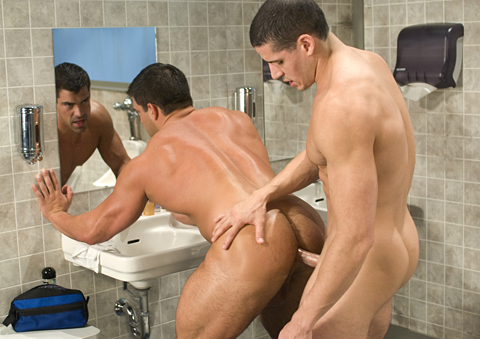 Free Galleries from Hot House
1,284 galleries
88.0
Official Score


1 review
· Score Breakdown ·
| | |
| --- | --- |
| Videos | 16.0 / 20 |
| Photos | 10.0 / 10 |
| Guys | 14.0 / 15 |
| Site Volume | 10.0 / 10 |
| Updates | 8.0 / 10 |
| Exclusivity | 10.0 / 10 |
| Navigation | 7.0 / 10 |
| Spankability | 9.0 / 10 |
| Extras | 4.0 / 5 |
Wonder how we determine the individual score for each criteria? Click here to see our criteria clarifier.
· Pricing ·
Monthly
:
$29.95
(Recurring)
3 month
:
$69.95
(Recurring)
Trial
:
$2.95
(3 days)
(recurrs at 29.95)
Year
:
$199.00
· Safety Level ·
Condoms used in all or most scenes
Click here for details.
· Company ·
· Top Model Searches ·
Go to: Models / Pornstars