Main Menu
---
---
· Top Categories ·
· Browse a Category ·
· Hot Site To Watch ·
Fresh SX
Category:
DVD Porn
Read Review
· Top Sellers ·
· Top Videos ·
· Top Picture Galleries ·
My Gay Boss
My Gay Boss features hot boys who love to hook up with their gay bosses after business hours (or sometimes during!). Part of the Phoenixxx gay megasite.

Main Category: Hardcore Sex
Sub Categories: General Porn
Site type: Network (Phoenixxx)
Launched: May 2011
Reviewed: July 27, 2011
Facts Updated: February 22, 2012

Full Review of My Gay Boss by
Stephen
Jul 27, 2011
| | |
| --- | --- |
| My Score: 74.5 | |
First Impression

When watching movies and reading book (gay porn erotica), there's something one must be able to do: suspend one's disbelief. You can't go to a movie about alien robots (robot aliens) and sit there the entire time thinking, "Oh come on, that would never happen!" Or, "Dinosaurs? From blood found in prehistoric mosquitoes trapped in amber? Pull the other one, Spielberg." Or, "Right, like Cameron Diaz could ever be a teacher." The same thing is kind of applied to porn. You can't have a skinny 40 year-old going for the chicken look. You can't have flabby guys playing muscle jocks. And, in the case of MyGayBoss.com, you probably shouldn't cast barely legal teens as "bosses."

Navigation

But we'll get to that. First, homepage, navigation, site design and the like. The guest homepage shows that My Gay Boss belongs to the Phoenixxx network site (more on that later). The site design and navigation is pretty basic; My Gay Boss isn't breaking any new ground here. It's confusing, though. From a name like "My Gay Boss", I expect to see…well, some older gentlemen somewhere on the site. However, most of the guys look very young.

Upon logging in, one actually logs into the Phoenixxx network site, not just My Gay Boss. There are some pros and cons to this. One pro is that you get access to every site that falls under the Phoenixxx domain…of which there are two. I would assume since the network is new, they're going to add more sites as time goes on. Right? One con is that you kind of have to tinker around to find exactly what you're looking for. The homepage is all "Coming Soon" and "Latest Updates" in a clunky box format, and for a variety of different sites. Luckily, navigation is fairly simple, so if you want to get right to your site du jour, all you have to do is click "sites". The site design is a little enh. Black backgrounds with red and yellow accenting seems kind of garish, and the animated phoenix emblem is a little too Ed Hardy.

Content

Content delivery is surprisingly numerable. Videos can be streamed online in low, medium and high quality, as well as in HD. If you'd rather download your movies, you've got just a couple of options, but in a few different qualities: Windows Media in High and Ultra High Def, and MP4 in low, medium, high and HD. The photo sets are superfluous; they're just screen shots or staged shots of the movies. The photos can be viewed in slideshow format (although in just one speed, it's like the site designers expect you to be too ADD to pay attention to anything for too long) or downloaded in a zip file.

Guys and Sex

The guys and the sex are…well, like I said, the none of the guys really seem like they should be anyone's boss. If I showed up at a job where my boss was an 18 year old kid with bleached blonde hair, I'd probably quit on the spot, or figure out who he's sleeping with to get his job (another 18 year-old bleached blonde?). However, the guys are oddly attractive. The sex is pretty inconsistent; it's either really good or really mediocre. When it's good, it's good. When it's bad, a lot of things contribute to it: a lack of urgency from the actors, bad camera angles that don't really allow for maximum viewage, bad lighting that makes everyone look shiny…there can just be a lot that makes a video lackluster. Because the site (and the network itself) are new, there are only about 15 videos to choose from right now.

Value

Bonus content is surprisingly minimal. As I said earlier, access to My Gay Boss actually gets you access to the Phoenixxx network site, of which there are only two websites: My Gay Boss and My Husband Is Gay. Hopefully, Phoenixxx is still expanding. Additionally, there are a variety of bonus videos as well as Live Cams and model bios.

Bottom Line

MyGayBoss.com has serious potential. Right now, it suffers from the occasional low production value and cluttered design, although there are some gems inside. We will have to wait and see as the site grows.
My Gay Boss Site Details:
What you get for your money
Update frequency: Daily Network Updates

Exclusivity: 100%

Number of videos: 50 (avg. 23 minutes)

Maximum Video Resolution: 1280x720

Videos have watermarks

Download limit: None

Video DRM: None

Video Formats: WM / Flash / HD / POP / IPod

Video Type: Downloadable / Streaming

Number of galleries: 50 (avg. 150 pics per gallery)

Pictures have watermarks

Multiple picture sizes

Slideshows

Offers zip files
My Gay Boss Free Videos
63 videos
My Gay Boss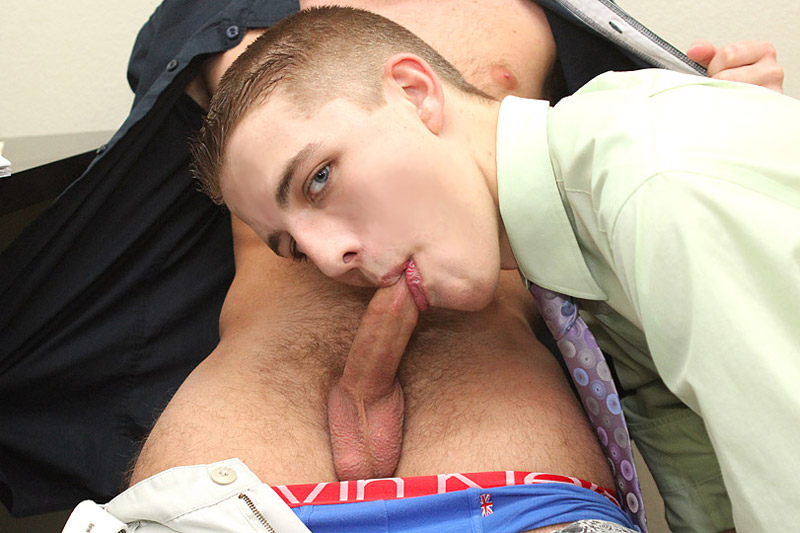 My Gay Boss
My Gay Boss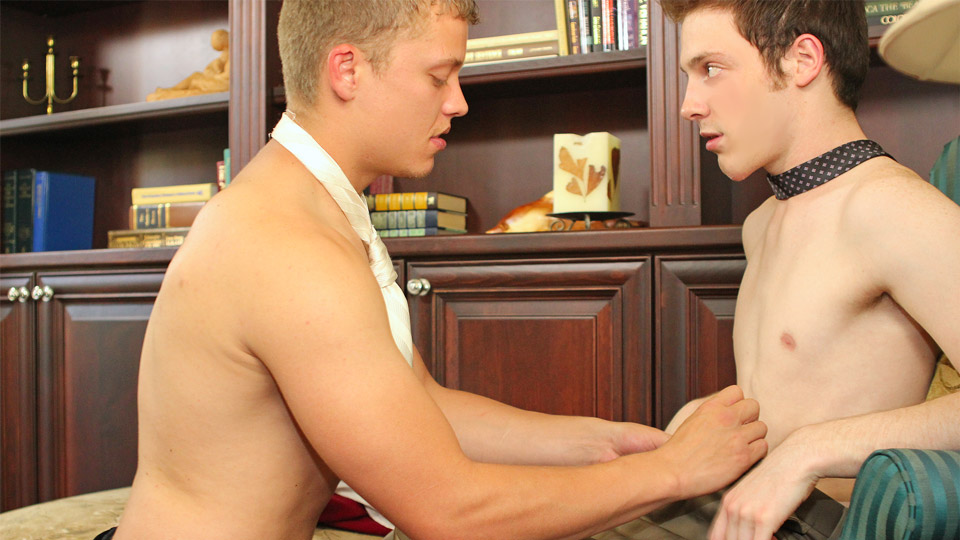 My Gay Boss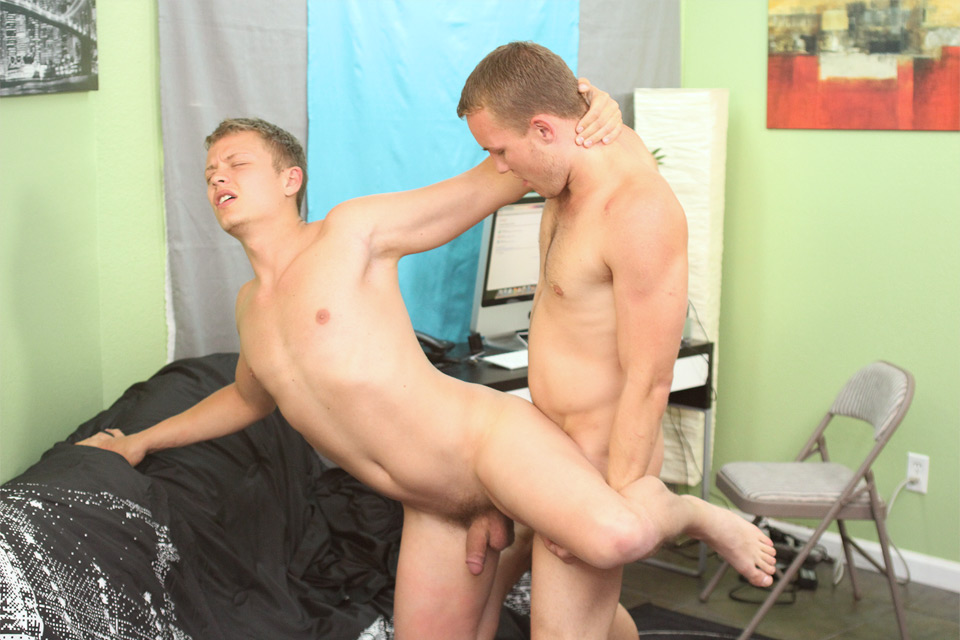 My Gay Boss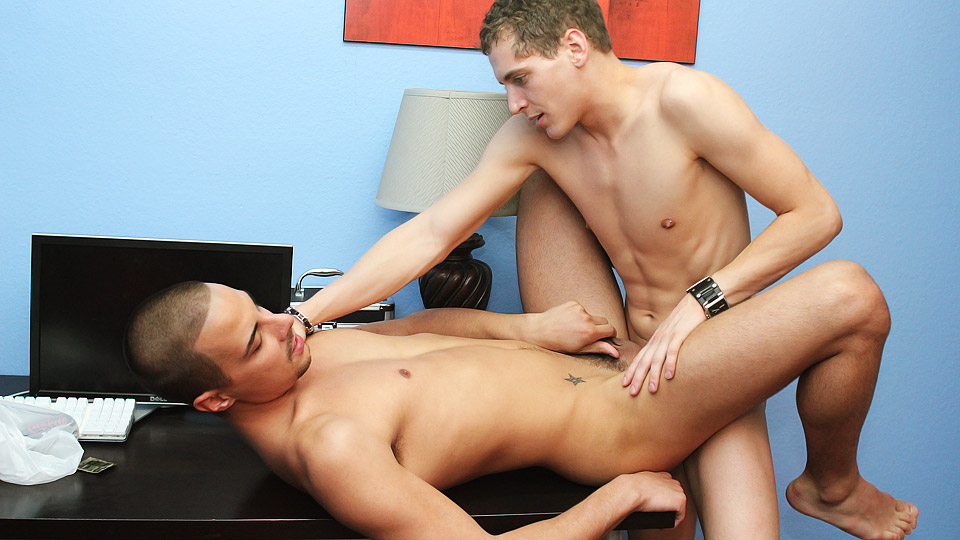 My Gay Boss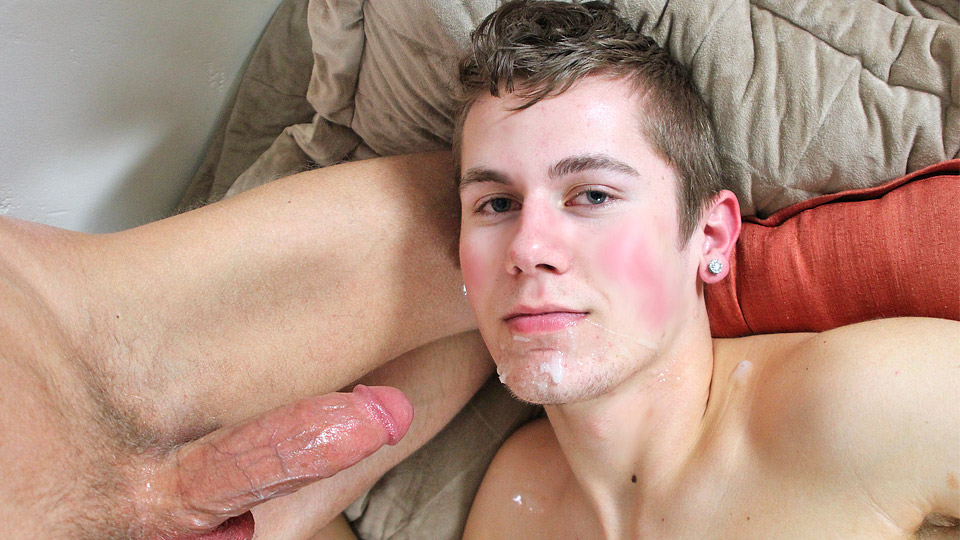 72.2
Official Score


2 reviews
· Score Breakdown ·
| | |
| --- | --- |
| Videos | 17.5 / 20 |
| Photos | 7.5 / 10 |
| Guys | 9.5 / 15 |
| Site Volume | 5.0 / 10 |
| Updates | 7.0 / 10 |
| Exclusivity | 10.0 / 10 |
| Navigation | 7.5 / 10 |
| Spankability | 6.5 / 10 |
| Extras | 4.0 / 5 |
Wonder how we determine the individual score for each criteria? Click here to see our criteria clarifier.
· Pricing ·
Trial
:
$1.95
(3 days)
(recurrs at 24.95)
Monthly
:
$24.95
(Recurring)
3 month
:
$49.95
(Recurring)
· Safety Level ·
Condoms used in all or most scenes
Click here for details.
· Company ·
· Top Model Searches ·
Go to: Models / Pornstars