Main Menu
---
---
· Top Categories ·
· Browse a Category ·
· Hot Site To Watch ·
Fresh SX
Category:
DVD Porn
Read Review
· Top Sellers ·
· Top Videos ·
· Top Picture Galleries ·
I'm A Married Man
He might be married to a woman, but that doesn't mean he won't fuck you in the ass! At I'm A Married Man, some of the hottest and horniest gay men seduce married men into fucking and sucking on the side.

Main Category: Str8 Bait
Sub Categories: Hardcore Sex
Site type: Network (Suite 703)
Launched: December 2009
Reviewed: August 4, 2010
Facts Updated: September 8, 2011

Full Review of I'm A Married Man by
Track
Aug 04, 2010
| | |
| --- | --- |
| My Score: 84.5 | |
First Impression

So back in the day before Internet there used to be this thing called "pornstars", which were really hot memorable guys who had names, faces, bodies, and cocks that were recognizable and they had sex like you really fantasized about. Once websites started popping up, the market got way over saturated and every Tom, Harry and Dick thought that if they had sex on camera that they were gonna be the next porn superstar. The days of the big star may be fading, but if you wanna see true professionals who still know how to put on a great show that will get your heart rate pounding and your sexual appetites building, you need look no further than the Suite703.com network. Their signature site ImAMarriedMan.com brings you back to the day when porn was actually worth watching and the production values and story lines really meant something in creating a perfect fantasy. This site is one of the last few places where real porn stars can shine, and if you like beautiful pictures, great angles, and high concepts to your sex, this is the place that will have you creaming in your pants for more.

Navigation

This is the newest site in the network that started a few years back, but during their re-launch, ImAMarriedMan.com took all of the suggestions from viewers and made sure that this was going to be a destination spot for real porn lovers. The site has a masculine and user-friendly design with beautifully shot thumbnails that make you want to be part of the action. There are plenty of search engines that allow you to find your favorite models or sexual activities, and each scene comes with a nice description that will get you in the mood. There are also viewer ratings to let you know what other people thought of the scenes and comments that help improve the site. The site allows you to move effortlessly from place to place and small trailers help you decide which scenes you want to see more of. Once you click on an image you are directed to the scene page where downloads are easy and key words can be highlighted to help you find similar scenes. Overall, the organization of this site is such a success, that you won't have to leave your computer screen for days if such an inclination were to strike you.

Content

The site just launched a few months ago and already there are 32 stellar scenes and photo galleries available for viewing. All of the scenes are shot in crystal clear HD and the sound, picture quality, and videography is worthy of those older glossy high production value DVD's from top named studios from the late 90s and early part of this century. The lighting is excellent and the camera captures every moan, lick, thrust and grimace that these boys make during their sexual encounter. The scenes are about 25 minutes long and some of them have lengthy set ups that go on a little long before the action starts, but once the sex begins it is a free for all that will have every viewer chocking out a hot load of cum from his own cock. The scenes can be downloaded or streamed using almost any format and size available, and you can even save them to your iPhone or iPod just in case you want to take the married men on the road. The scenes are shot in beautiful locations that help to the expensive looking quality of the site, and even the ones on soundstages are well lit and showcase the men in a great light. The photo galleries are extensive and capture all of the action well with such great detail that you feel like you are part of the scenes. ImAMarriedMan.com has taken time to pay attention to all of the details that make good porn and the final product is definitely high quality and worthwhile.

Guys and Sex

Unlike most Internet sites that feature amateur men that may not exactly know their way around the bedroom, ImAMarriedman.com has found real pornstars to perform on camera and the outcome is spectacular. Porn favorites like Rob Romoni, Trevor Knight, Josh Griffin and Brad Benton perform along up and coming super studs like Jayden Grey Rod Daily, and Jeremy Bilding to make some of the hottest and sexiest gay porn on the web. The set ups are of course ridiculous since most of the guys are obviously porn stars and not actual married men, but the boys do a good job at pulling off the façade and the sex is so electrifying that who really cares about the buildup. The guys come in all shapes and sizes and colors, but all of them are hot and know how to put on a great show. While some of the sex is a little formulaic, it is a great reminder of what porn should really look like.

Value

One of the best parts about this site is the price. At $24.95 a month or just $7.95 a month if you sign up for a whole year, this site is really a steal. The production value and the organization of this site are far superior to others on the web and for that price you get access to all 4 sites within the network. There are hundreds of scenes and pictures to appreciate and with new updates to the site about once a week, there is always something new to look at. If you like a great bargain with great sex this is the place to be.

Overall Impression

After watching so many convoluted porn sites that feature less than extraordinary men having mediocre sex, ImAMarriedman.com is more than a breathe of fresh air. The site is one of the best in the game right now and they always seem to be changing to improve themselves instead of resting on their laurels. I love watching real porn starts perform again and this site does it better than almost anything else out there.

Bottom Line

Real porn stars having amazing sex with big budget production value. Sign me up!!!
I'm A Married Man Site Details:
What you get for your money
Update frequency: Daily Network Updates

Exclusivity: 100%

Number of videos: 64 (avg. 30 minutes)

Maximum Video Resolution: 1920x1080

Videos have watermarks

Download limit: None

Video DRM: None

Video Formats: WM / QT / Flash / HD / POP / IPod

Video Type: Downloadable / Streaming

Number of galleries: 64 (avg. 100 pics per gallery)

Pictures have watermarks

Multiple picture sizes

Slideshows

Offers zip files
Exclusive I'm A Married Man Picture Galleries
4 picture galleries
I'm A Married Man Free Videos
55 videos
I'm A Married Man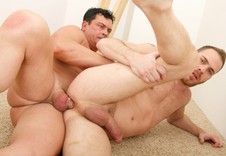 I'm A Married Man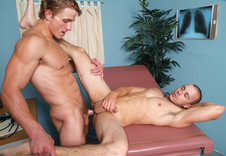 I'm A Married Man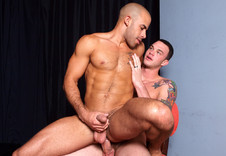 I'm A Married Man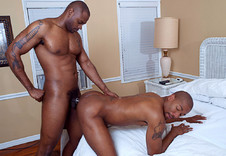 I'm A Married Man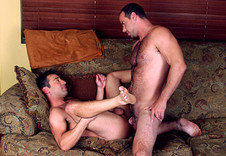 I'm A Married Man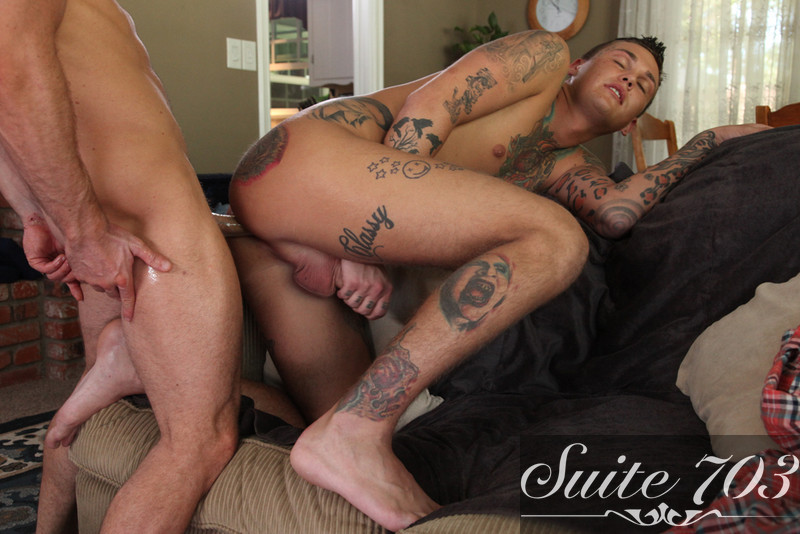 Free Galleries from I'm A Married Man
315 galleries
84.5
Official Score


1 review
· Score Breakdown ·
| | |
| --- | --- |
| Videos | 18.5 / 20 |
| Photos | 8.5 / 10 |
| Guys | 13.0 / 15 |
| Site Volume | 5.0 / 10 |
| Updates | 7.0 / 10 |
| Exclusivity | 10.0 / 10 |
| Navigation | 9.0 / 10 |
| Spankability | 9.0 / 10 |
| Extras | 4.5 / 5 |
Wonder how we determine the individual score for each criteria? Click here to see our criteria clarifier.
· Pricing ·
Trial
:
$1.95
(3 days)
(recurrs at 24.95)
Monthly
:
$14.95
(Recurring)
· Safety Level ·
Condoms used in all or most scenes
Click here for details.
· Company ·
· Top Model Searches ·
Go to: Models / Pornstars