Main Menu
---
---
· Top Categories ·
· Browse a Category ·
· Hot Site To Watch ·
Fresh SX
Category:
DVD Porn
Read Review
· Top Sellers ·
· Top Videos ·
· Top Picture Galleries ·
Rod Daily
The official website of hot tattooed pornstar Rod Daily, brought to you by the gay porn pros at Next Door Studios.

Main Category: Individual Models
Sub Categories: Hardcore Sex
Site type: Network (Next Door World)
Launched: November 2010
Reviewed: February 18, 2011
Facts Updated: December 2, 2011

Full Review of Rod Daily by
Track
Feb 18, 2011
| | |
| --- | --- |
| My Score: 88.0 | |
First Impression

I have reviewed hundreds of websites, some which are huge disappointments, and many that are welcomed surprises, but few measure up to the powerhouse sites within the Next Door network. As DVD movies and studios began to fade and the internet started to take over the porn industry, it looked as though actually "porn stars" would be a thing of the past because basically anyone could take off there clothes and perform in front of the camera and the following week a new model would step into their place. Next Door Studios, however has started a new trend, and is once again making pornstars by creating upscale, sexy, high end, quality sites dedicated to one porn man. My complaint used to be that they started by really focusing on the "bi" performers, and although the boys were smoking hot, the sex was a little lackluster because the boys really weren't into other guys. Finally they have taken notice and hired some incredible gay men who know how to fuck on camera, and if RodDaily.com doesn't impress you, then good porn probably isn't your thing. Sites that rely on one man to bring in the traffic are tough because if the star isn't good then the site isn't good. Well, Rod Daily is better than good, and after four years in the business he has pretty much perfected the art of fucking on film.

Navigation

Like all Next Door sites RodDaily.com is beautifully constructed, masculine, easy to use and navigate, fast and well organized. You can search the site by activity, model, date or photo set, and superbly shot thumbnails will help you decide on which scene you want to see. There are short previews and detailed descriptions of all the action to let you know what you are in for and downloads are fast and basically compatible with any computer program. There isn't any extemporaneous garbage on the screen or ads for other sites cluttering up the page. The layout is sleek and simple, and you could pretty much just stare at the home page and pop a load without going any further. Once you find something you like (and I guarantee you that you will) there are related scenes and key words that will help you find similar material to appreciate. This is how all sites should be organized and I am surprised that other companies don't see how keeping things simple is so much sexier.

Content

RodDaily.com has been active for about 5 months and there are already 27 expertly shot scenes to appreciate, each one with a different location and premise, which keeps things exciting and lively. There are new updates every week and Rod is always eager to show his talents to the audience and with his partners. Most of the scenes are duos with other similarly skilled men who seem to love sex as much as Rod does. There are a few threeways and some bi scenes, which are fun even if they aren't as sexually charged and each one is presented in HD so you can see every detail and hear every moan these men make. The image is crystal clear and the cameramen do a great job at capturing all of the hot action. I will say that the boys at Next Door need to be careful that they remember how high the standard they have set with sites like NextDoorBuddies.com and NextDoorHookups.com is because there is a tendency to slack off with the quality when you are doing so many different ventures, but most of the scenes on Rod Daily.com keep with the tradition and let the great sex shine. Each scene also comes with a beautifully shot photo gallery and this is the biggest selling point of the site. The still photographer and the guys at the photoshop stations are truly artists and know that great pictures are really what sell a site. The images are better than flawless and showcase the boys in the best possible light. Even if Rod Daily isn't your perfect man, there is no denying that he looks exceptional in pictures and a lot of that credit should be given to the guys behind the lens.

Guys and Sex

Rod has been a very busy boy over the past few years appearing in films for just about every major studio, but he has certainly not sacrificed quality for the sake of quantity. This guy is cock hungry and you can tell he absolutely loves his work. He has a beautiful body that other guys really enjoy and an appetite for sex that seems insatiable. Rod Daily is the kind of guy who was born to be a porn star. And now my one slight criticism. For some reason when hotties start getting a little more well known in the industry they seem to think that bigger is better and what I mean is that it seems like "body enhancements" seem to become a little more prevalent in their work out routines. The skin becomes a little more stretched and a little less appealing and the freshness and flexibility starts to fade. Rod is pretty much the image of perfection, so hopefully he will stay normal sized and not feel the need to push it over the top.

Value

It costs $29.95 a month. That's it. You not only get access to all of the great material on RodDaily.com, his blog, behind the scenes interviews and candid moments, live shows and discounts at the Next Door Store, but you also get full access to all 22 sites within the network. WHAT???? For $29.95.I'll say it again, for $29.95. There really isn't a better bargain in gay porn and there is something for everyone to appreciate. I sorta can't believe that they are still so reasonably priced given the superior quality, but I guess when you are the best in the business you can afford to be affordable because everyone is signing up.

Overall Impression

It's really no secret that I love Next Door Studio products and am still mystified that other websites don't see how great sex can be, but this site in particular is a standout because Rod is a sex machine and can deliver each time he appears in front of the camera. Some guys are just built for sex and Rod is definitely a leader in the new porn frontier. If you love quality, quantity, hot men and rewarding sex then this site is a must see.

Bottom Line

This site is expertly constructed, beautifully polished and features one of the best porn boys in the business. Rod Daily is a star and this site perfectly showcases all of his many talents and assets.
Rod Daily Site Details:
What you get for your money
Update frequency: Daily Network Updates

Exclusivity: 100%

Number of videos: 60 (avg. 20 minutes)

Maximum Video Resolution: 1920x1080

Videos have watermarks

Download limit: None

Video DRM: None

Video Formats: WM / QT / Flash / HD / POP / IPod

Video Type: Downloadable / Streaming

Number of galleries: 50 (avg. 50 pics per gallery)

Pictures have watermarks

Only one picture size

No slideshows

No zip files
Rod Daily Free Videos
85 videos
Rod Daily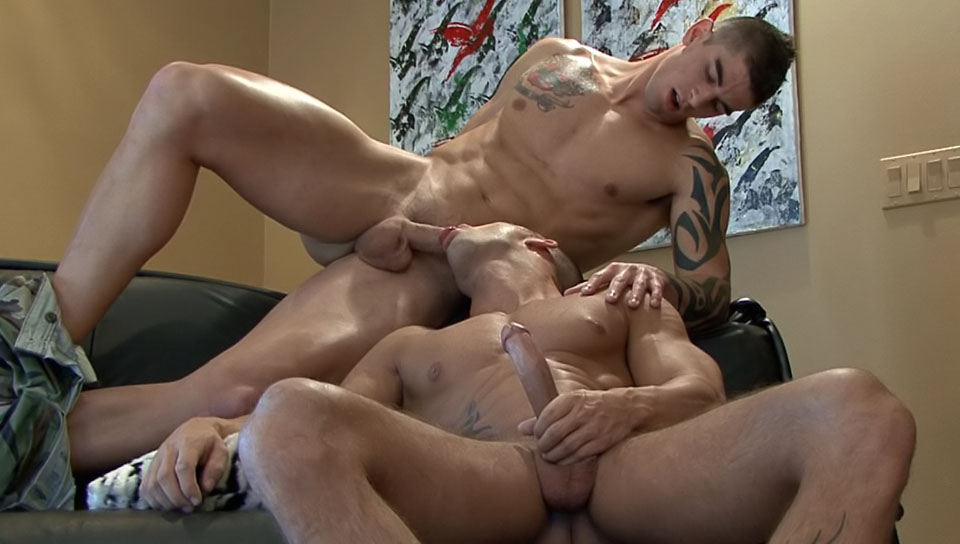 Rod Daily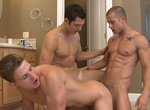 Rod Daily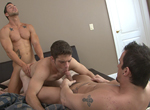 Rod Daily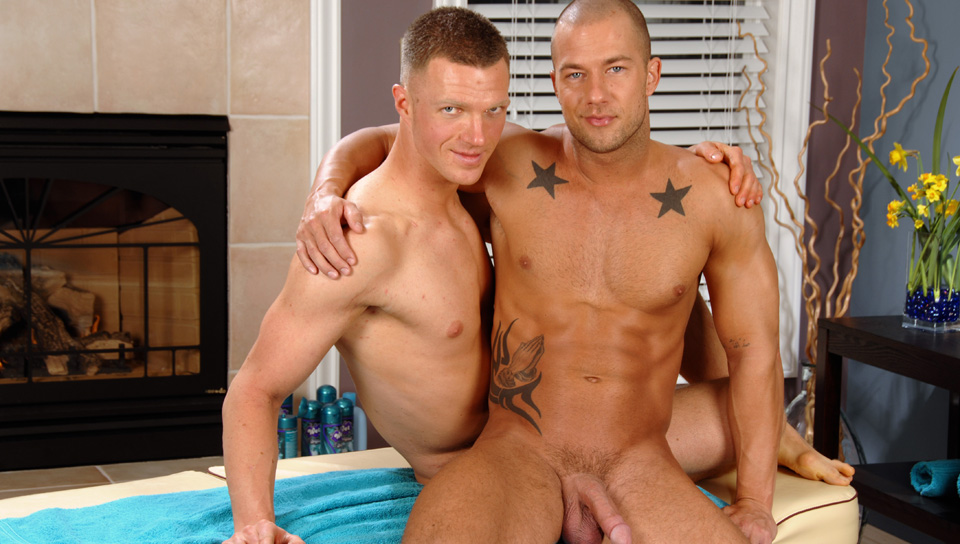 Rod Daily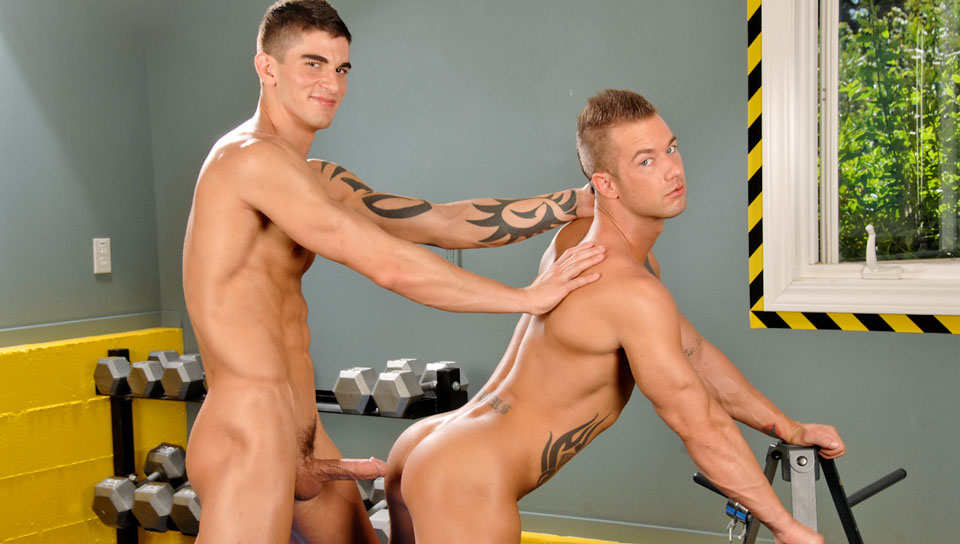 Free Galleries from Rod Daily
60 galleries
88.0
Official Score


1 review
· Score Breakdown ·
| | |
| --- | --- |
| Videos | 19.0 / 20 |
| Photos | 10.0 / 10 |
| Guys | 13.5 / 15 |
| Site Volume | 5.0 / 10 |
| Updates | 7.0 / 10 |
| Exclusivity | 10.0 / 10 |
| Navigation | 10.0 / 10 |
| Spankability | 8.5 / 10 |
| Extras | 5.0 / 5 |
Wonder how we determine the individual score for each criteria? Click here to see our criteria clarifier.
· Pricing ·
Trial
:
$2.95
(3 days)
(recurrs at 29.95)
Monthly
:
$29.95
(Recurring)
3 month
:
$68.85
(Recurring)
· Safety Level ·
Condoms used in all or most scenes
Click here for details.
· Company ·
· Top Model Searches ·
Go to: Models / Pornstars